Smoothie Bikes - available to buy in a colour of
your

choice only £895

Our complete transportable and robust award-winning Smoothie Bikes are created by Move'n'Smooth and arrive fully assembled ready for blending! Standard Smoothie Bike age range is 7yrs to adult or children's bike 4yrs to 8/9yrs of age.


Complete Smoothie Bike (comes fully assembled)
Free colour choice (You choose the colour)
Full risk assessment
Instruction Manual
Smoothie recipe advise
After sales support
All for only

£895
Join our growing list of purchasers from local councils, health trusts, leisure centres, housing associations, to schools and universities and buy your very own Smoothie Bike/Juice bike that you can use time and time again, year after year.
For more information please call or email us now. Only £895!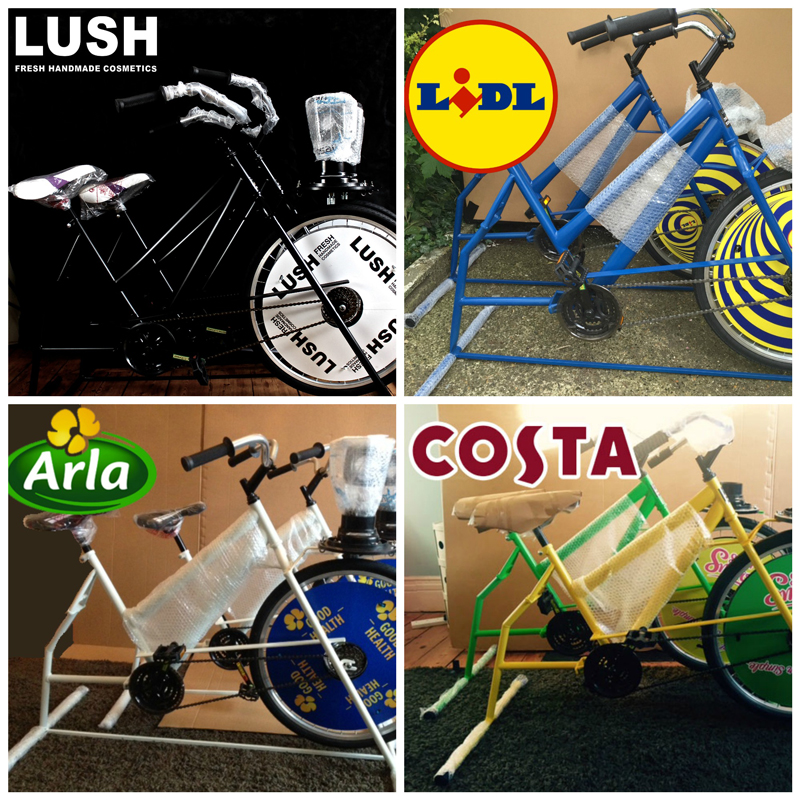 Please accept our thanks for contributing to Radio 1's Big Weekend, the smoothie-bikes really stole the show.
Many thanks for supporting the Co-op with its stand,the staff at Move'n'Smooth were amazing.